MONTHLY PAGE
Our months are a natural checkpoint for us to ask ourselves: what really is most important right now?
Most people live life with a to-do list twice as long as they can reasonably do. Most people die with a to-do list just as long. There will never be enough time to do everything.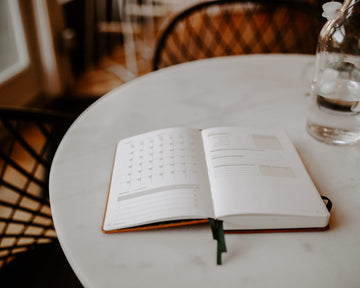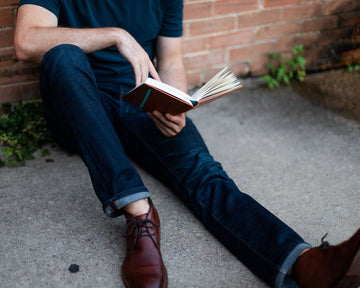 MEANINGFUL FRAMEWORK
Our Monthly Pages are unique from other systems and focused to help:
Calibrate, prioritize and chart a course for another month

Build great habits and take one step further to a full(er) life

Align your life with your deeper desires and questions

Grow in personal insight and wisdom
MONTHLY PAGES
Awareness • Clarity • Wisdom
Examples
Need a kickstart? Here are some examples of how some Monk Manual members are getting the most out of their Monthly Pages. Remember: There is no right or wrong way! Let yourself grow into a system that feels right to you.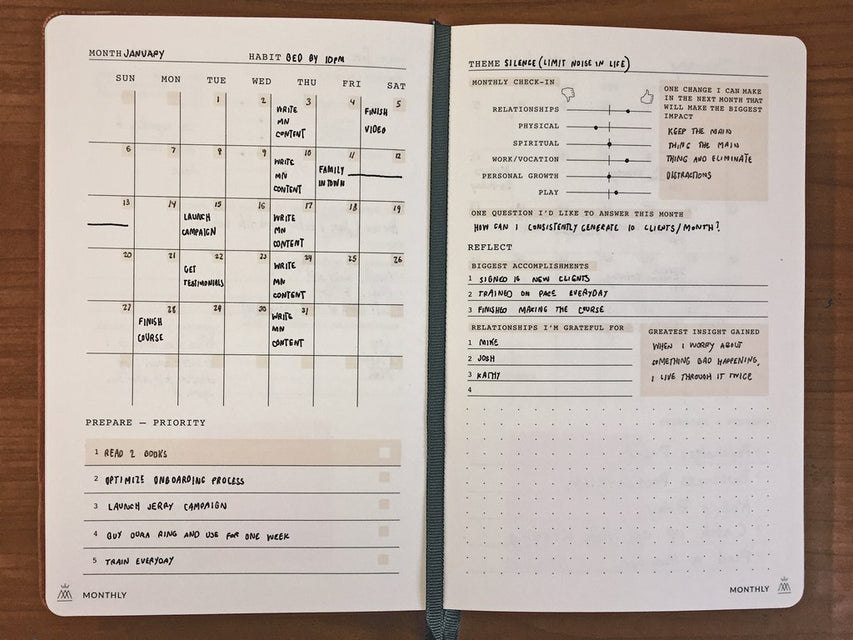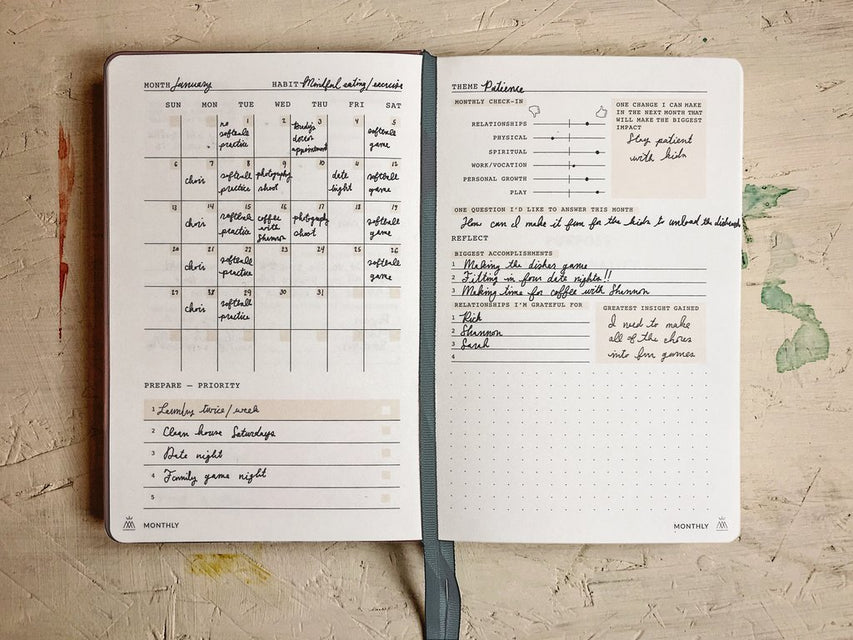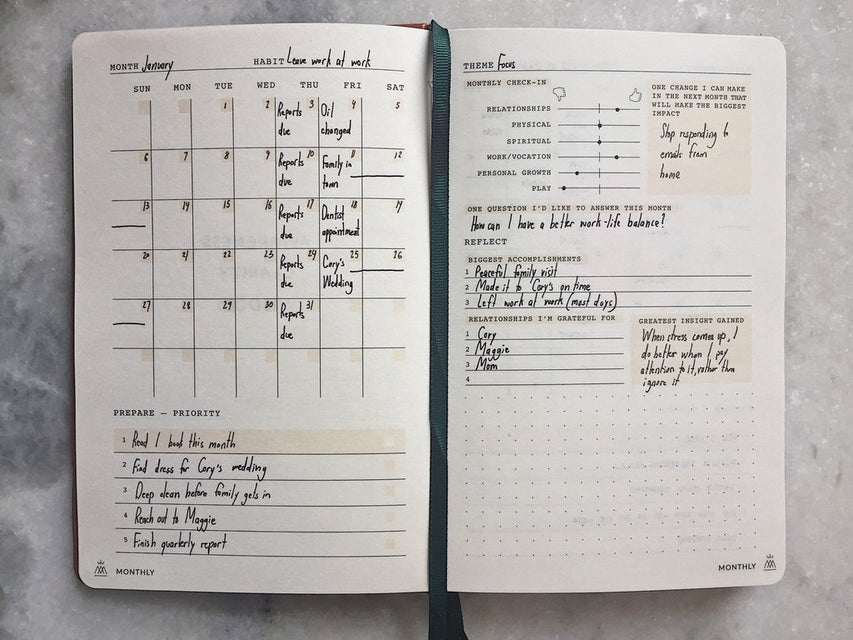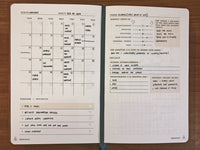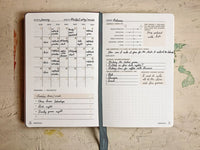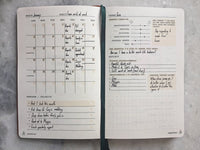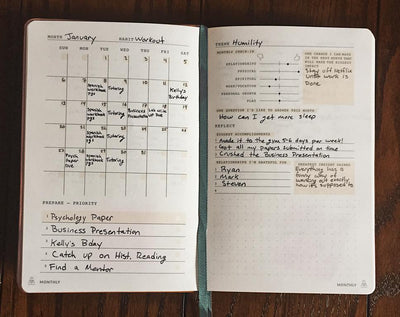 Monthly Page Guarantee:
You'll be surprised by how many lessons life is teaching you that you otherwise might have missed.
PAR Method
The PAR Method is the backbone of the Monk Manual 90 Day Planner. 
It provides an intuitive daily rhythm for a full and fruitful life

P: Prepare (5–10 minutes)
At the beginning of the month, PREPARE with intention by discerning what is most important and where you will invest your time.
A: Act
Throughout your month, be present to each moment and live into your insights.
R: Reflect (5–10 minutes)
At the end of each month, grow in awareness as you reflect on what went well and areas of growth.
Each month, begin again.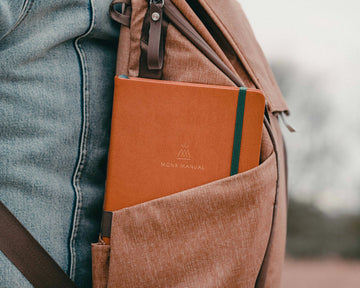 Get the Latest from Monk Notes
choosing a selection results in a full page refresh
Translation missing: en.general.accessibility.selection_help