Goals Journal
The Goals Journal fits in the back pocket of your Monk Manual 90-Day Planner. It offers a framework for setting and tracking personal doing and being goals over the course of one year.
Let's walk through the key pages.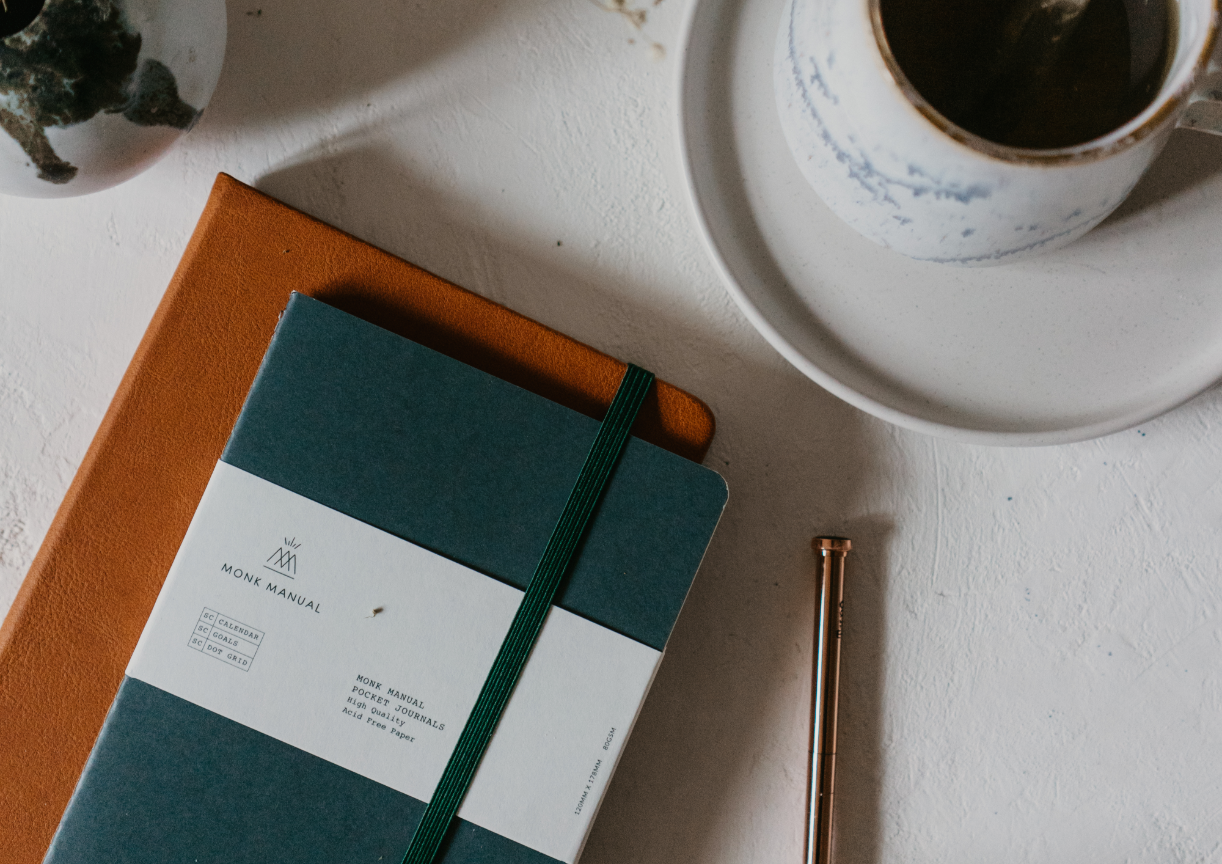 12-Month Preparation
We start by looking at the whole of the next 12 months. Anchored by your life's end goal, set your top four doing goals as well as your top four being and becoming goals. These eight goals will be the focus of your growth path over the next year of life.
Quarterly Preparation and Reflection
Drawing on your highest level priorities for the year, you will use the four quarterly spreads to map out and reflect on each quarter of the year. In this way each quarterly spread becomes the perfect bookend for your practice with the Monk Manual 90-Day Planner.
12-Month Reflection
A lot can happen in a year, and if we don't take time to reflect we may miss the lessons life has been teaching us. On the yearly reflection page we take the time to look back and then create a point of remembrance, capturing a snapshot of that year, and ourselves, for us to reference in the future.

You Are Here
A Yearly Planning Process for Being and Becoming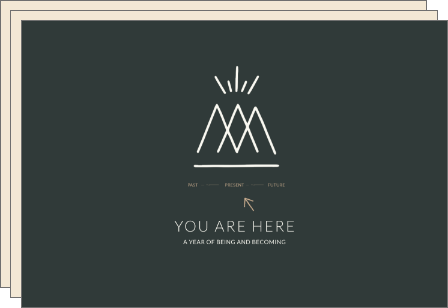 You Are Here is a digital download specifically designed to help you find alignment, peace, and productivity in the coming year.
The PDF pages will help you:
Design your top life goals
Craft a growth plan for the next 12 months
Develop action steps to achieve your Being and Doing Goals
Want to take vision and goal-setting to the next level?
Join us for LIFE ATLAS
Life Atlas is a vision and goal-setting program that will simplify your life and amplify your impact this year.
In this program you'll get a proven, step-by-step process for setting goals that align with your deeper sense of purpose.