Full Satisfaction 365 Day Money-Back Guarantee
The Monk Manual 90-Day Planner is a daily system that helps you focus on the most important things, so you can live each moment with greater purpose, productivity, and presence (we guarantee it). Inspired by Monks. Backed by Science. Designed for you.  
SPECS
8.5 x 5.5 in, perfect for taking with you wherever you go
One full page spread for every day, week, and month
Flexible note space on each page
Covers a full 90-day period
Printed on high quality acid free paper
240 pages printed in color with soy based ink
Saddle stitch binding with vegan PU leather cover
Lays Flat
OUR GUARANTEE
All Monk Manual products are covered with our simple satisfaction guarantee. If you are not satisfied with your product, for any reason, send it back to us within 365 days for full refund of the product. Learn more here.
BULK
For orders over 10+ please email hello@monkmanual.com for additional bulk rates.
The Monk Manual integrates the productivity benefits of a planner and the reflective benefits of a journal to help individuals build full and intentional lives.
A RHYTHM FOR INTENTIONAL LIVING
Crushing goals is easy. Living well, everyday, is the hard part. The Monk Manual framework brings the timeless wisdom of monks into everyday life so you can learn to align who you are with what you do.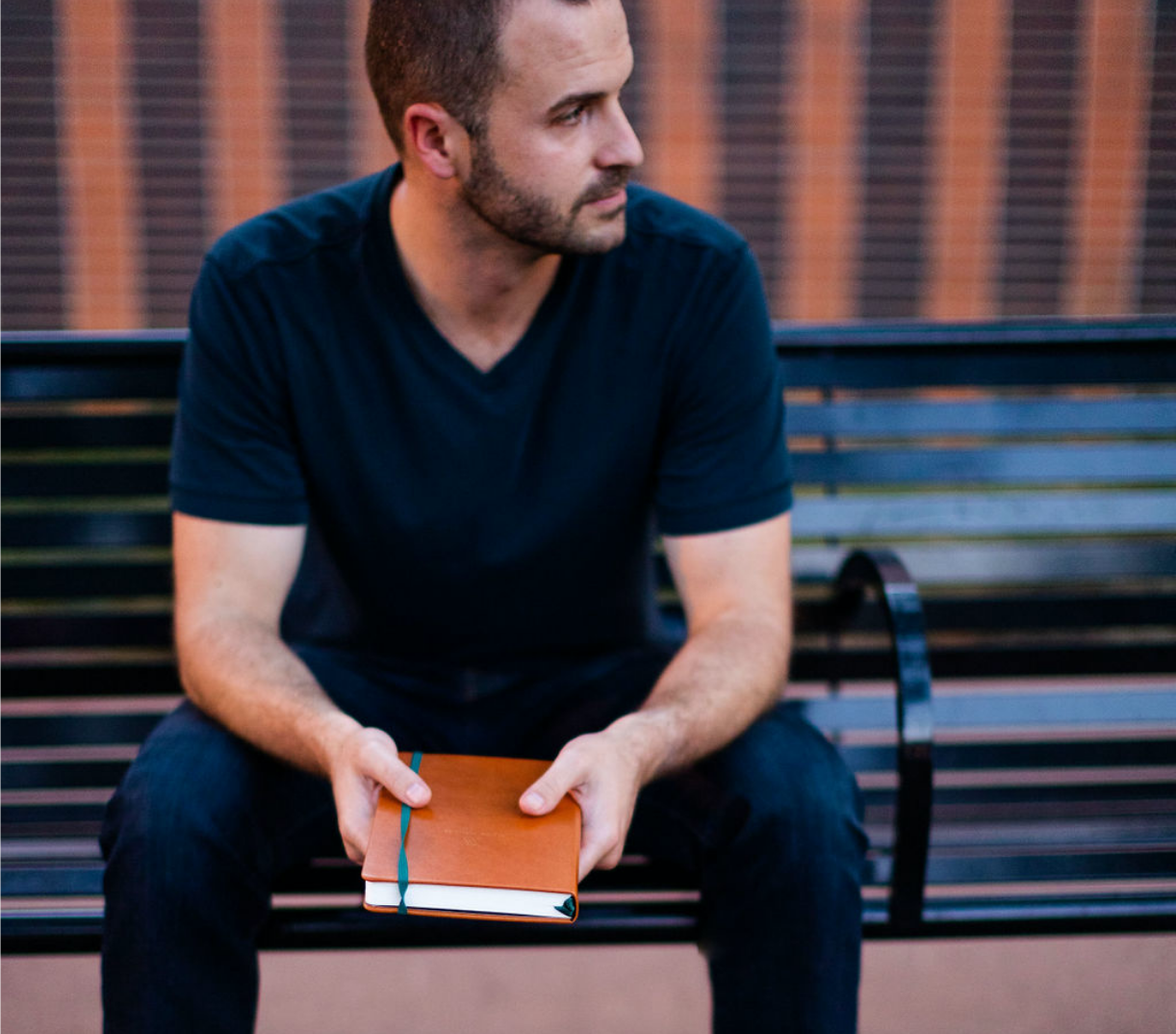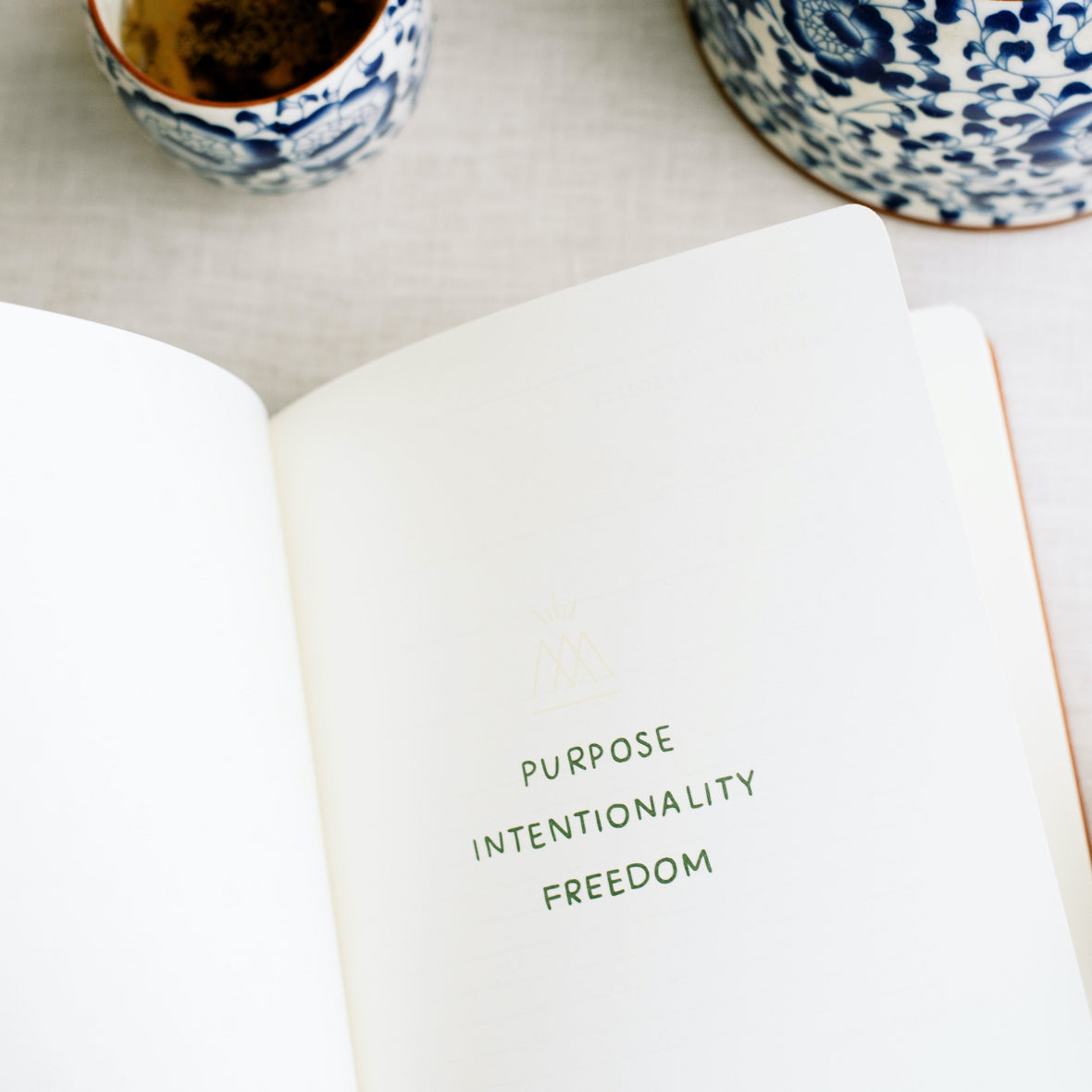 INTEGRATING BEING AND DOING
The daily, weekly, and monthly pages each serve a specific purpose to help you:
Focus on truly the most important things

Experience a greater sense of peace and purpose in your daily life
Gain personal insight and clarity, all while achieving your goals
Find and achieve your higher purpose

I've always seen myself as happy, productive, and spiritual, but the Monk Manual took it to another level.
—Kyle K.
Finally a planner that I use!
—Erin C.
I am somebody who is very organized, very focused on productivity. And when I first started using the manual, I actually found an extra 14 hours in my week, which as a business owner was massive.
—Katie M.
My wife has said that I'm a little more together, a little more there and a lot more on task since I've done the monk manual.
—Michael M.
I really liked the creamy colored pages and the thickness of the pages, but what I really loved is the system of having me approach each day mindfully and with a grateful heart.
—Kara F.
For a long time, I floundered as I was trying to decide what really mattered. Every day the Monk manual helped me to prioritize that in a creative way and in a way that required me to dig deep and ask the right questions. And it was then that I established the rhythms and the patterns that I need to live the most meaningful life possible.
—Evan D.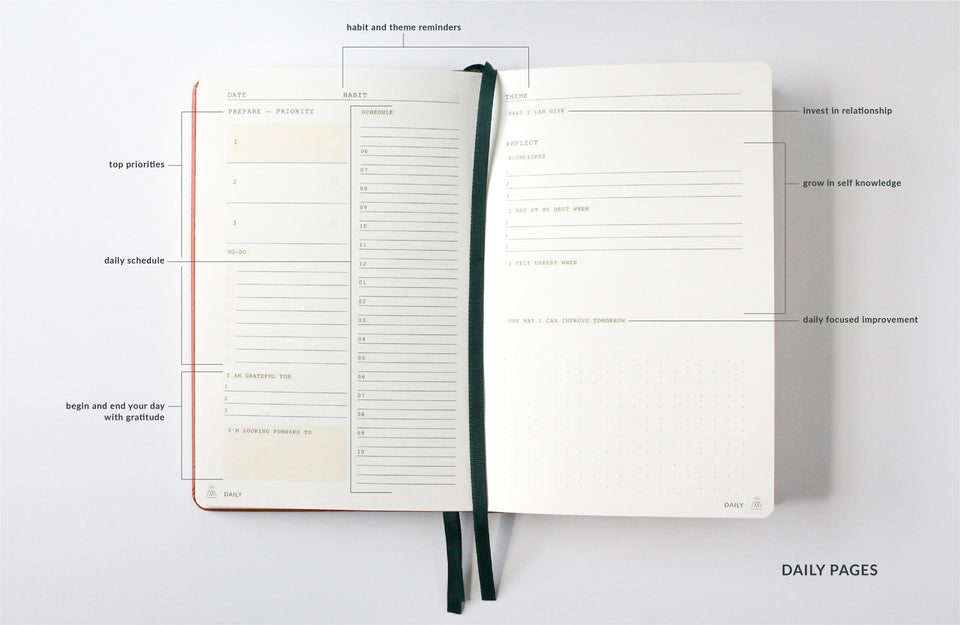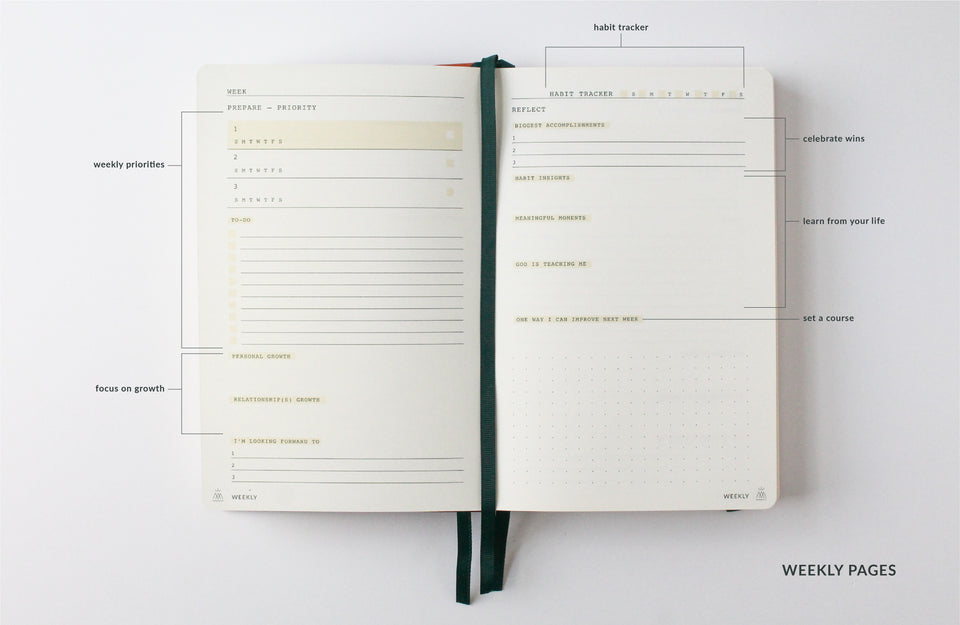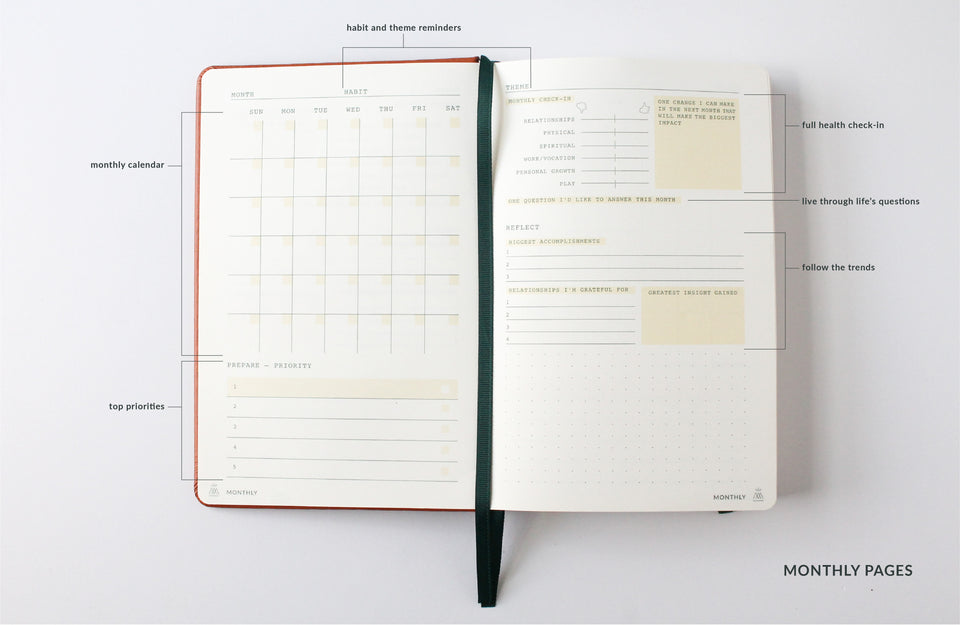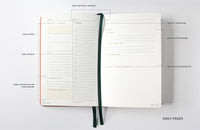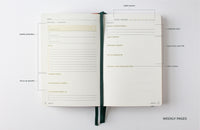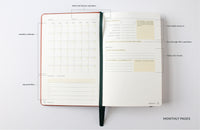 How it Works
The Monk Manual is built on the PAR Method—an intuitive, daily rhythm for a full and fruitful life.
P: Prepare (5–10 minutes)
At the beginning of the day, PREPARE with intention by discerning what is most important and where you will invest your time.
A: Act
Throughout your day, be present to each moment and live into your insights.
R: Reflect (5–10 minutes)
At the end of each day, grow in awareness as you reflect on what went well and areas of growth. Each day, begin again.
Working Professionals who value personal growth and see their work as a means towards becoming their best self, not just a paycheck.
Entrepreneurs who are heavy on action but lite on time, so they can better live out their personal mission and enjoy the freedom of running their own business.
Parents looking for balance and a system to help structure the frenzy of parenthood and their career.
Students interested in discovering their purpose and bringing intentionality to their academic and personal lives.
Spiritual Seekers looking to live a more integrated spirituality and gain a deeper sense of peace and purpose in their daily life.
Examples
Need a kickstart? Here are some examples of how some members are getting the most out of their Monk Manuals. Remember: There is no right or wrong way! Let yourself grow into a system that feels right to you.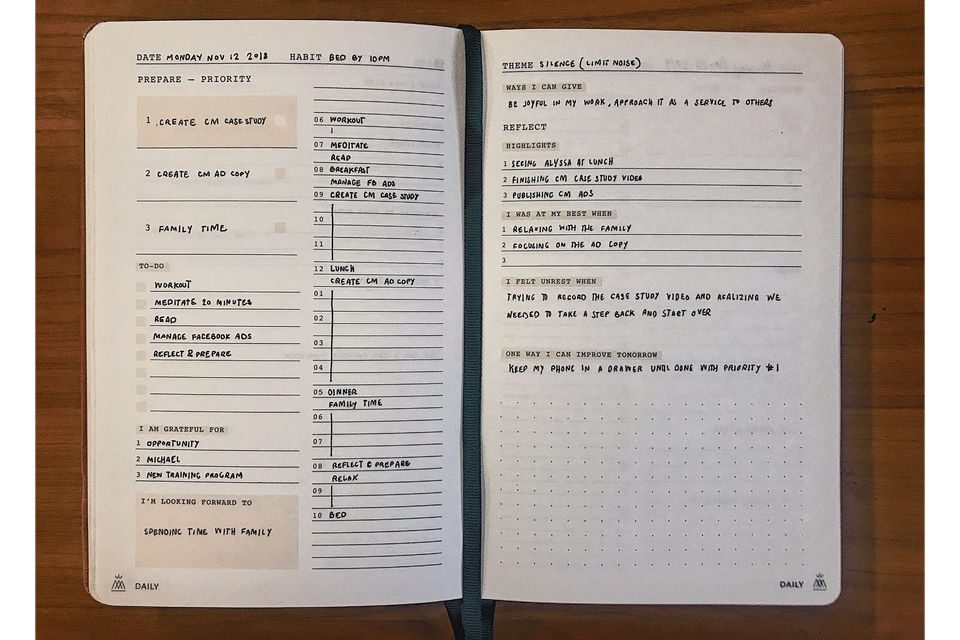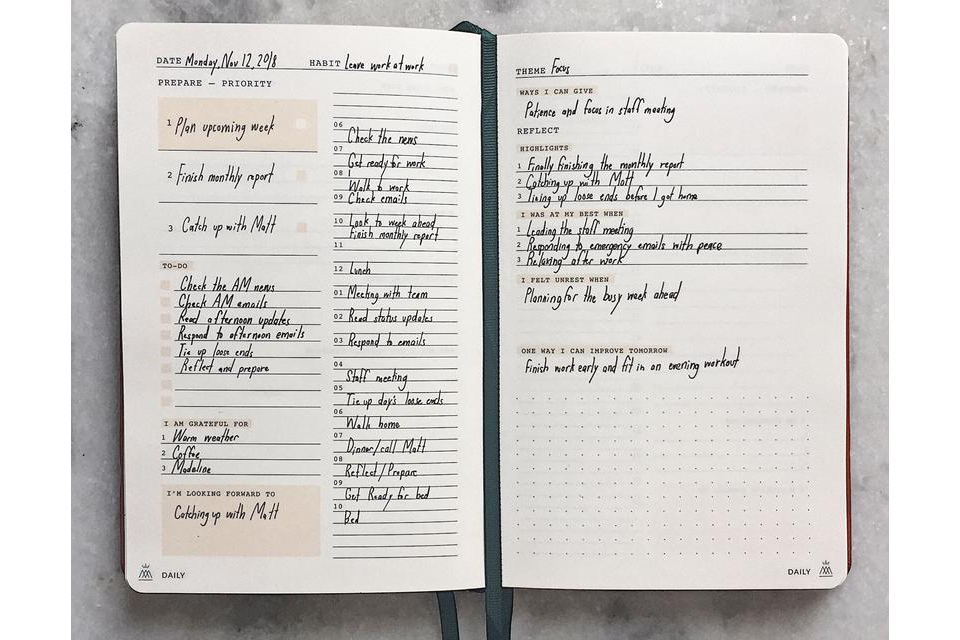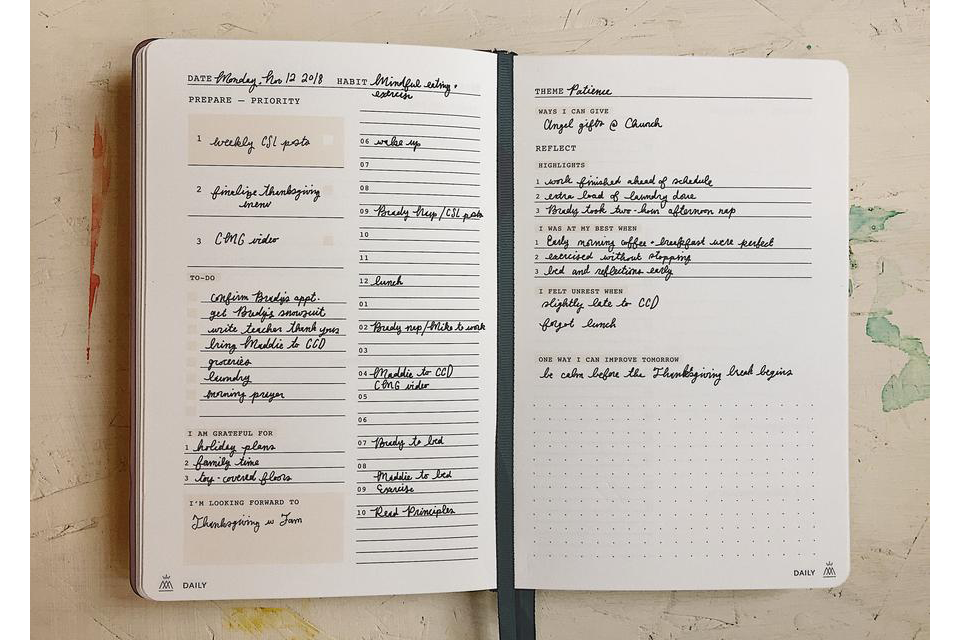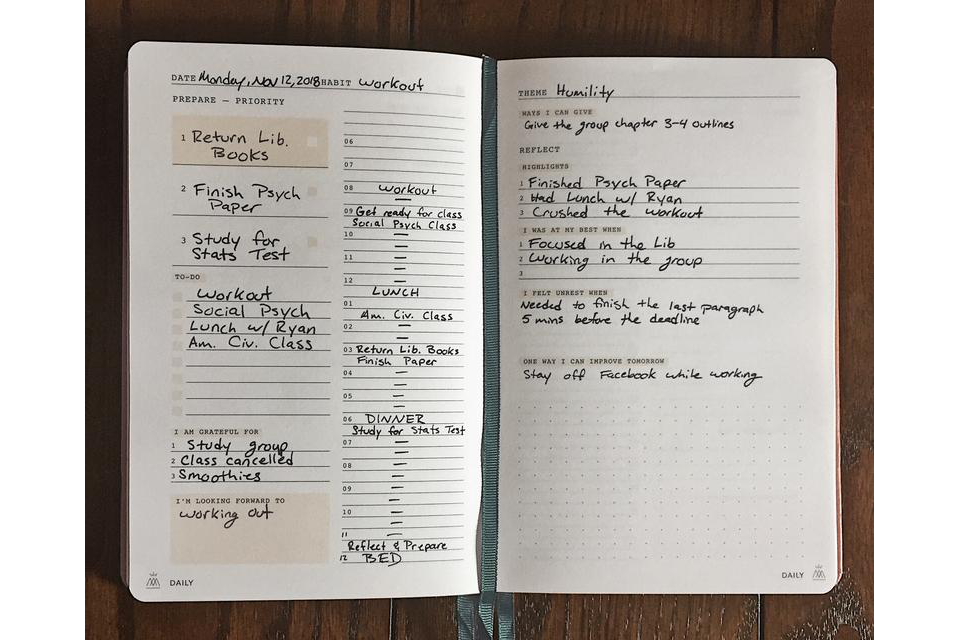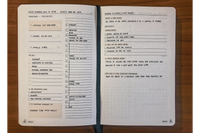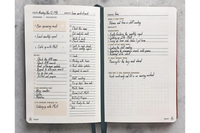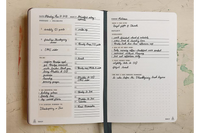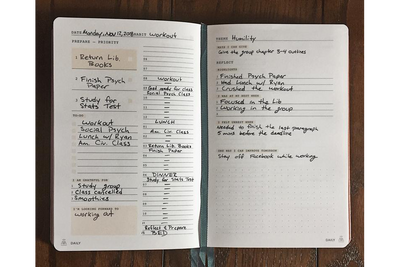 Start here
1. Intro - Start here
2. When to begin?
3. Using Daily Pages
4. Using Weekly Pages
5. Using Monthly Pages