BEGINNING WELL
Welcome to the Monk Manual Beginning Well guide!
We encourage you to have your monk manual in hand as you watch videos on this page.
Before you begin, take a few minutes to read our Beginning Well Guide (download here) for a better experience with your Monk Manual.
When life becomes hectic, chaotic, and overwhelming, it's important to remember these guiding principles. They will lead you back to the quiet peace that comes from living an intentional and meaningful life.
Start Here
1. Intro - Start here
2. When to begin?
3. Using Daily Pages
4. Using Weekly Pages
5. Using Monthly Pages
Get A Coach
We've created a 12-Week Beginning Well coaching series to support you. Sign up for free, and each week one of our Monk Manual coaches will send you an email with best practices for getting the most out of your Monk Manual.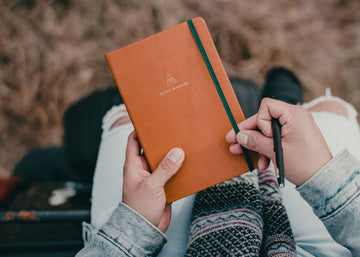 A GUIDED TOUR
One of our community members, Justin Sinclair, put together a few helpful Guided Tour videos to help new members get acquainted with their Monk Manual. Check them out!
1. Overview
2. Best practices
3. Daily Pages Tour
4. Weekly Pages Tour
5 Monthly Pages Tour
WHY IT WORKS
The Monk Manual is the product of more than ten years of research into best practices around productivity, psychology, and spiritual growth.
Every aspect of the Monk Manual is intentional—from its design to the specific language used throughout.
Here is just a sampling of some of the science behind the tool…
Accountability
Reseacher John Bargh has found that people will focus on small mindless tasks rather than real productive work in an attempt to avoid our most important projects.
90 Days
Research by Janet Polivy shows that our brain often fails to commit to long-term goals because it fears big projects, leading us to quit our new venture at the first sign of distress.
Focus vs Distracted
Research by Anders Ericsson showed that the best performers were not spending more time on their craft; rather, they were being more productive during their practice sessions.
Habits
According to researchers at Duke University, habits account for about 40 percent of our behaviors on any given day.
Daily Reflection
Empirical research has repeatedly shown that striving toward self-concordant goals consistently strengthens the link between goal progress and well-being.
Gratitude
People who regularly practice gratitude consistently report a host of benefits including stronger immune systems, stress resilience, higher levels of personal happiness and increased generosity.
Progress Tracking
Researcher John Bargh describes robotic behavior (busy work) as the #1 enemy of goal striving. Progress tracking is a known strategy for culling busywork.
The Power of Questions
Everytime we ask and contemplate a question our brain develops new neural connections, leading to new insights and creativity.
Meditation
Meditation has been linked to increased brain volume in certain areas of the cerebral cortex, along with less volume in the brain's amygdala, which controls fear and anxiety.
Daily, Weekly, Monthly
Take a deeper look at the Monk Manual 90-day Planner framework.
Additional Resources
Download additional tools for building your Monk Manual practice.
Get the Latest from Monk Notes
choosing a selection results in a full page refresh
Translation missing: en.general.accessibility.selection_help