Our Manufacturer's discounted Monk Manuals have an indent or scratch somewhere on the cover (everything else is exactly the same as our full price planners). Purchase the same Monk Manual you love with our slightly blemished cover price to save 20% off today!
***Less than 8 left - O̶N̶L̶Y̶ ̶1̶2̶5̶ ̶A̶V̶A̶I̶L̶A̶B̶L̶E̶***
TO PURCHASE THE MONK MANUAL 90-DAY PLANNER CLICK HERE
The Monk Manual 90-Day Planner is a daily system that helps you focus on the most important things, so you can live each moment with greater purpose, productivity, and presence (we guarantee it). Inspired by Monks. Backed by Science. Designed for you.
A New (Old) Approach to Fuller Living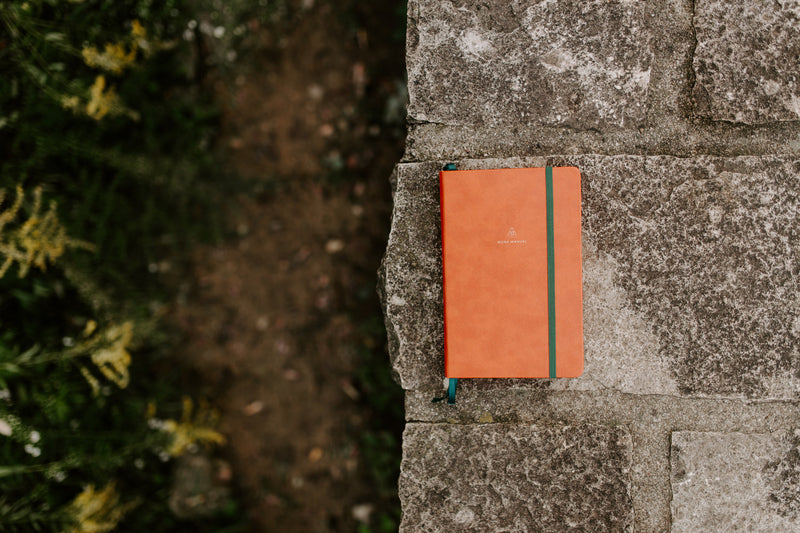 peaceful being + purposeful doing
Monks have a clear system of life that enables clarity of action, as well as habits necessary to support full living. The Monk Manual is a daily 90-day planner designed to bring the timeless wisdom of monk living into your everyday life.
The daily, weekly, and monthly pages each serve a specific purpose to help you.
Focus on the truly most important things

Experience a greater sense of peace and purpose in your daily life

Gain personal insight and clarity, all while achieving your goals

Find and achieve your higher purpose
"
Finally a planner that I use!
— Erin C.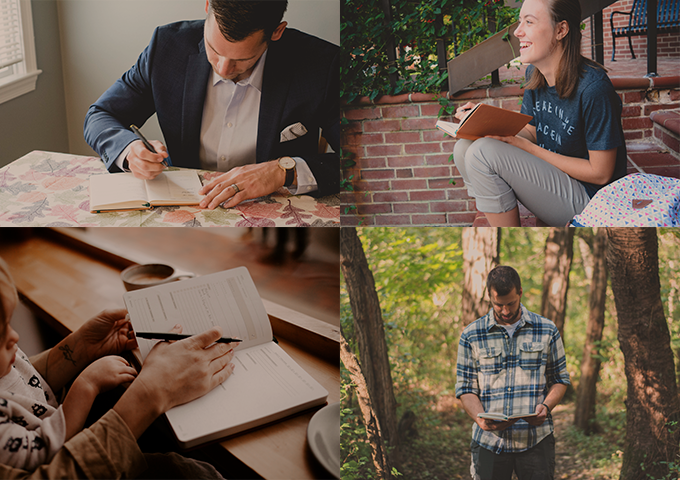 Who's it for?
The Monk Manual 90-Day Planner was created for:
Working Professionals who value personal growth and see their work as a means towards becoming their best self, not just a paycheck.

Entrepreneurs who are heavy on action but lite on time, so they can better live out their personal mission and enjoy the freedom of running their own business.

Parents looking for balance and a system to help structure the frenzy of parenthood and their career.

Students interested in discovering their purpose and bringing intentionality to their academic and personal lives.

Spiritual Seekers looking to live a more integrated spirituality and gain a deeper sense of peace and purpose in their daily life.
"
I've always seen myself as happy, productive, and spiritual, but the Monk Manual took it to another level.
— Kyle K.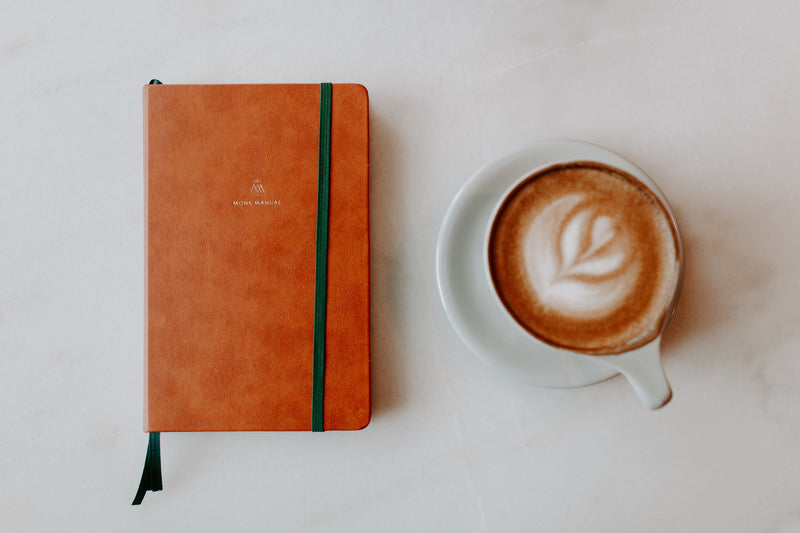 How it works
The Monk backbone of the Monk Manual is the PAR Method, short for Prepare, Act, Reflect, meant to parallel the approach of a monk to daily life. The method has three steps.
1. Prepare
Make intentionality foundational. Prepare your mind, heart and schedule each day so that you can focus on the truly most important things and prioritize your life.
2. Act
Act with peace in the present moment. Accomplish your goals and build great habits, with a greater sense of freedom and purpose than ever before.
3. Reflect
Gain insights and walk with God on the path of life. Often our greatest learnings are gained in retrospect. Reflect on the activities and relationships of your life to gain a deeper sense of personal clarity and knowledge.
The Monk Manual 90-day planner is split into three main sections (day, week and month) each with their own unique full page spread.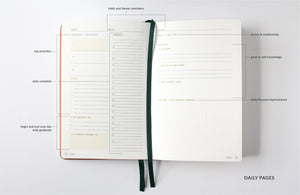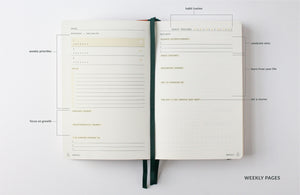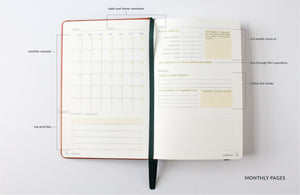 "
This is really an answer to a prayer I never knew I had.
— Matthew V.
choosing a selection results in a full page refresh
Translation missing: en.general.accessibility.selection_help